Contact Distant Horizons
to send us e-mail, click Quatorze or Aigha
or, if you're really weird and want to know what's happening in our life, see Quatorze's LiveJournal
Or you might possibly wish to have a look at Aigha's work on DeviantArt.
---
Link to us!
Feel free to link to us, but of course it would be nice to hear of you if you do so. A text link will do, or you could use one of the banners below. Please link to http://distanthorizons.popullus.net
---
Where to find slash fiction:

Our favourite sites of original or fanfiction:

- tasty Weiss Kreuz fanfiction by Jambery

- more Weiss by the amazing Chalcedony Cross

- Missa's Museboys. Weiss and original fiction.

- deliciously smutty fan and original fiction

- really good original fiction!

- absolutely fantastic original fiction, with amazing characters. We love...
FanFiction.net - truckloads of crap, but also some gems
FictionPress.com - basically the same as above, but original fiction
- These are just a few, more will be added as we have time...
---
Online Yaoi/Shonen-ai Manga

- by Aoi Hayashi

- by Leigh Bader
---
Some sites with artwork worth seeing:


- beautiful art to view and to purchase

- all we can say is WOW!
---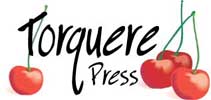 - publishers of gay & lesbian fiction
---
Webrings
This Boys' Heaven: The Yaoi Web Ring


site is owned by Quatorze & Aigha.
[Prev | Next | Random | Next 5 | List Sites]
Want to join this ring?? Click here for more information.
This RingSurf: Boy's Love Original Fic Ring Net Ring


site is owned by Quatorze & Aigha.
<< prev : random : list : next >>
---
Our host: